State of the Art Gym
Our gym includes all the equipment for your rehabilitation and exercise needs, including the following state of the art machines:
Active Therapeutic Movement Machine
The ATM helps with back pain, shoulder pain and muscle tightness.
It allows the therapist to isolate the muscles and joints that are in need of treatment, but also allows the patient to relax the rest of their body.
Whole Body Vibration Machine
Research has shown this exciting new treatment to be effective for muscle strengthening, enhancing range of motion, increasing flexibility, relieving pain, relaxing muscle spasms and improving balance.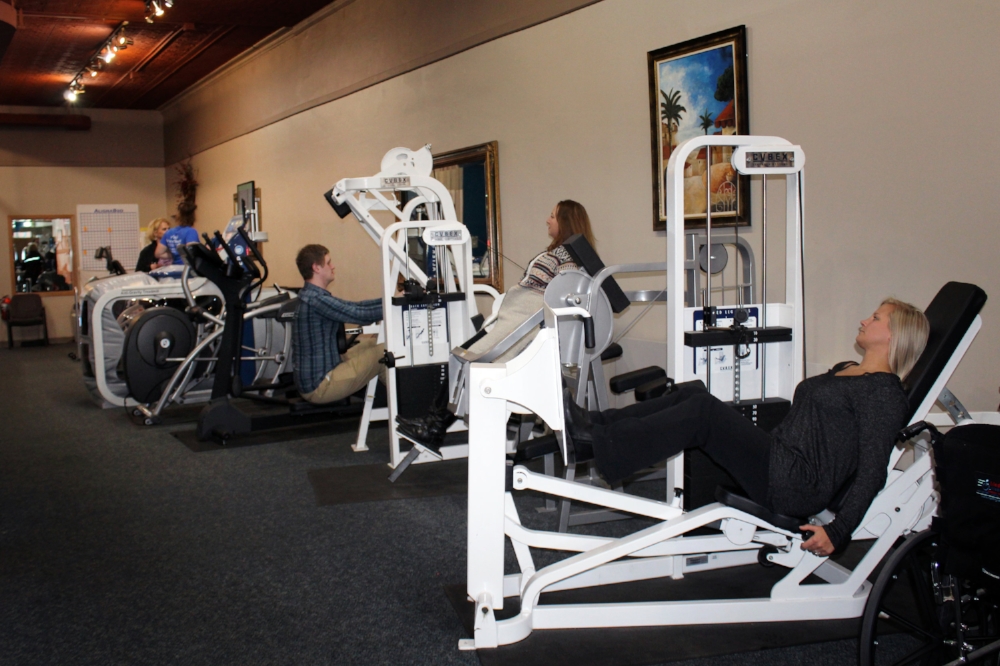 Upper & Lower Total Body Exercise
A versatile total-body exerciser that has been designed specifically for fitness environments. It can be used as upper body only , lower body only or together for a complete body exercise. The knee to elbow motion provides beneficial core exercise, helping to create a firm base of support for virtually all movements.
Alter G Anti-Gravity Treadmill
The world's best athletes and sports teams consider the Anti-Gravity Treadmill an essential part of their athletic conditioning and rehabilitation programs. The AlterG generates a powerful lifting force using Advanced Differential Air Pressure Technology (ADAPT).